FREE Seats are LIMITED - Register Today!
THE DETAILS
Cost: FREE
Date: Tuesday, Jan. 29
Time: 1:00 - 1:30 pm CT

LIVE Q&A SESSION on the call & webinar replay sent to all who register.
THE TOPIC
How can you, your team, and your healthcare organization be more efficient and effective in your recruiting practice in 2019? Often the secret to success is in the plan that you establish at the outset of the year. Now is the time to strengthen your recruiting strategy so you can find, hire, and retain the very best talent possible as you strive to remain competitive in your market while providing the highest level of patient care and service. This webinar will help you to ensure that you're on the right track for 2019 while allowing you additional opportunities to establish a solid future recruiting strategy for your healthcare organization.
YOU'LL LEARN
How To:
Implement the 5 R's of Recruiting into Your Daily Strategy

Identify Winning Recruiting Methods for Your Organization

Vary Your Methods of Recruitment for Each Generation

Create a Solid Healthcare Recruiting Plan
THE PRESENTER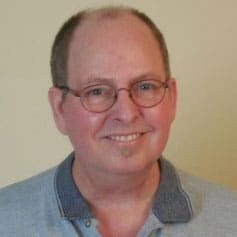 Dr. Steve Passmore
Author of RECRUITING IN HEALTHCARE: Unlocking the Methods & the Magic
Nationally Recognized Expert & Consultant in Healthcare Recruiting
Dr. Steve Passmore graduated as a physical therapist in 1977 and has enjoyed a unique career. He has worked in hospitals, outpatient clinics, home health, rehab contract companies, and for the past 16 years in his own consulting company. His clinical years included experience in Management Positions, Consultant for Advertising / Special Projects, Administrator, Chief Operating Officer of a Public Company, Consultant for Recruiting, Clinical Vice President, and various other levels. His current company Healthy Recruiting Tools specializes in healthcare recruiting tools; plus a separate division Focused Mailing Services for direct mail advertising.
FREE Seats are LIMITED - Register Today!